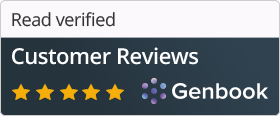 Dr. Lindsay and I have been good friends since high school. During that time, I was always amazed at Lindsay's Ability to be involved in so many activities and excel at every one of them. She was not only smart, getting great grades in all of her classes, but athletic, involved in music, and had a job. It seemed that anything she was involved in, she put 110% effort into doing it well.
As a chiropractor, Lindsay is very dedicated to helping patients. Not too long ago, I was having chest pains. I went to my primary care physician and she told me that I had pulled a muscle. I was a little skeptical about this diagnosis because it was a rather sharp pain in my chest and I hadn't done any physical activities to pull a muscle. I called Lindsay for a second opinion. Even though it was her day off, she agreed to see me right away to investigate the pain. She quickly determined that I had a rib out of place. It took her a matter of minutes to locate the rib and put it back into position. After being in pain for almost a week, it was such a relief to have it taken care of so fast and efficient. Lindsay not only thoroughly explained what was causing the pain but she also explained all of the adjustments she made and the tools she used. It was so nice to have a doctor talk to me about what they've found and really explain everything.
I would certainly recommend Lindsay Rozmarin as a chiropractor. From personal experience I can say that she really cares about her patients, she is thorough and and she will talk to you like a real person who deserves to know everything.
- Current Patient
---
Over the years, I have had the pleasure of getting to know Dr. Lindsay as a friend, neighbor, and her patient. Her welcoming smile and kindness to all were what initially impressed me about her and has never ceased impressing me.
Over the years I have seen Lindsay use her determination and resilience to reach her goals whether it is graduating in chemical engineering, becoming a chiropractor, or nurturing her family and friends. The common link through all of these challenges is the unique and priceless combination of her communication skills and fortitude that Lindsay inherently uses to accomplish any task. I have never once seen her fail at what she puts her mind too. No matter what adversary she is face with, Lindsay goes in with a positive attitude and always comes out a winner.
I have had back problems since grade school and have seen an array of chiropractors. I can honestly say that Lindsay is the best doctor I have had the opportunity to come in contact with. This is due in part to her patient care, ability to relate necessary chiropractic information for the commoner, and always following through with her patients.
- Current Patient
---
I have known Lindsay Rozmarin for the past 17 years. We grew up together and have stayed close friends into our adult lives. We both have our own families now , but we still make time to keep strong relationship that we have made throughout these years and I know that I can always rely on her to be there for me both as a friend and as my chiropractor.
She is very determined person who succeeds at everything she sets her mind to. I believe that her patients will appreciate her honesty and understanding with their care as she is the most ethical, trustworthy person I have the privilege of knowing. I know that I am going to have the pleasure of being one of her first patients at her new practice and I am looking forward to having a professional caring person as my chiropractor.
- Current Patient
---
I have known Dr. Rozmarin for many years and feel I can give an accurate summary of her talents. Dr. Rozmarin graduated from Iowa State University with a BS in Chemical Engineering. This was a tough program, and she was able to complete the program in 4 years of study. Many students require 5 years to complete the program.
Dr. Rozmarin decided her heart was in dealing with people, and she chose Chiropractic after completing her Chemical Engineering degree. She has consistently performed well as a clinician and has the rare talent of providing compassion with solid clinical care. One of Dr. Rozmarin's specific gifts is the ability to talk to patients at their level, thereby enhancing patient understanding of sometimes complicated diseases. She is a productive physician, however, her patients do not feel rushed. Dr. Rozmarin's work ethic is solid, as demonstrated by her ability to work while in college and to complete her studies within a shore time. Her evaluations while Northwestern Health Sciences University were always above average and her database of medical knowledge is extremely good.
I can recommend her as a clinician without hesitation.
Emil J. Pecholt, D. O. BCFP